Blood Bowl 2: Legendary Edition

Blood Bowl 2, the sequel to the video game adaptation of Games Workshop's classic tabletop game combining American football with the Warhammer fantasy world, has already gathered nearly half a million players on PC and consoles since it released over a year ago.

The Blood Bowl 2 community will be pleased to learn that Focus and Cyanide will release Blood Bowl 2: Legendary Edition later this year. This is the version highly anticipated by the fans, offering ALL the official races from the Blood Bowl board game, as well as a brand new race, the Kislev Circus and their ferocious Tame Bears! These races are coming along with their Star Players and a new Khemri stadium, located at the feet of their imposing pyramids.

Blood Bowl 2: Legendary Edition also contains loads of new content: new races, new game modes as well as many new tools and options enriching an already deep multiplayer experience. Blood Bowl 2 Legendary Edition will be available as a stand-alone game for newcomers, and as a very affordable expansion for all Blood Bowl 2 players.

Experience new game modes such as a brand new Solo Career mode, or the new Challenge mode, which will put your wits and skills to the test through crazy and challenging game situations. And for the first time in the history of Blood Bowl, spice-up your matches with teams made up from a combination of players from different races, or go wild and lead a team of All-Star Players! Last but not least, Cyanide is developing new features and options for multiplayer - these new options and tools, long-requested by a passionate community, will greatly expand the possibilities offered to players to communicate together, create, set up and customize their online leagues and competitions.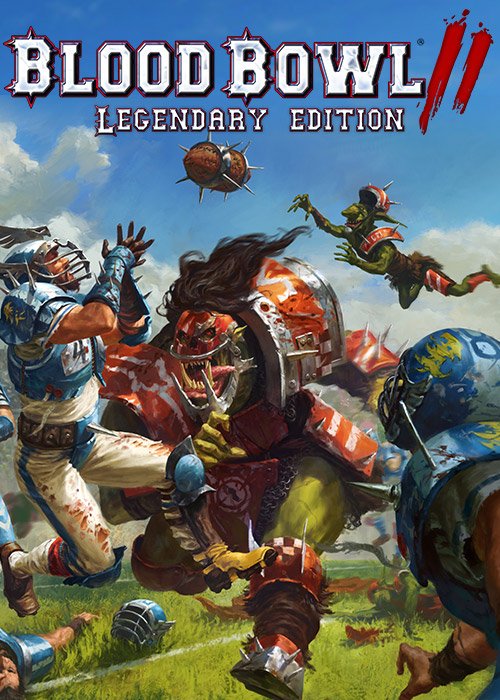 Blood Bowl 2: Legendary Edition
Platforms
PS4, XONE, PC
Release date
05/09/2017
Category
Strategy
Developer
Cyanide Studio
Publisher
Focus Home Interactive