Insurgency: Sandstorm – Steam Free Weekend starts today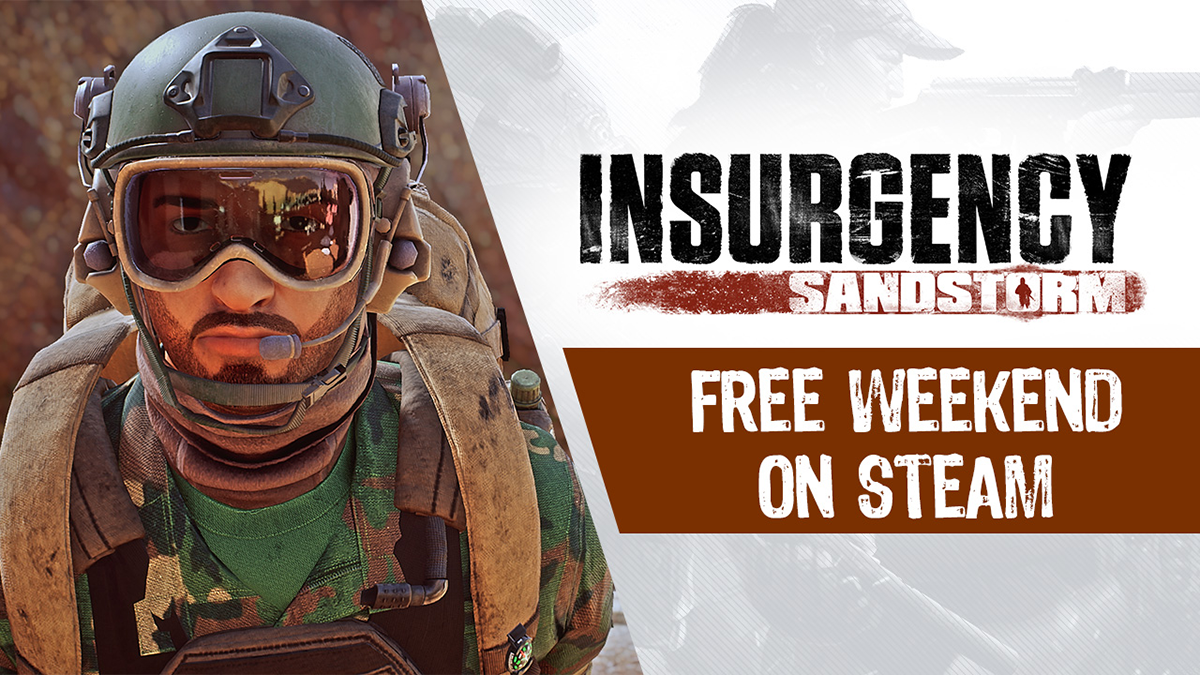 Insurgency: Sandstorm, the smash-hit indie FPS from New World Interactive, today invites players to join the fight in the Steam Free Weekend from today until June 24th. This is the perfect opportunity for newcomers to join the huge community of Insurgency: Sandstorm players, who already enjoy Insurgency's signature style of immersive, team based, high lethality gameplay. Check out all this and more in the
Free Weekend Trailer
.
New World Interactive and Focus Home Interactive continue to be delighted with the response and community reception to Insurgency: Sandstorm so far. There are many more free content updates planned for the rest of this year and 2020, including modding support, game modes, maps, weapons, and more. Take a look at some of what's due to arrive in the next six months in the recently announced
Free Content Roadmap
.
Play Insurgency: Sandstorm during the Steam Free Weekend, starting 10am (PT) today until 10am Monday June 24th, with all this new content available free to all players.

Insurgency: Sandstorm is out now on PC.