Tour de France 2016

In the Tour de France 2016 for consoles, play as the greatest champions seeking to wear the yellow jersey in the 21 stages of the 2016 Tour, and in other big competitions such as the Criterium International or the Dauphiné. Guide your rider in the heat of the race all the while attacking, sprinting, counter-attacking, choosing the best trajectory and making the best tactical decisions. Decide to hit the road alone, challenge your friends or play cooperatively on the same screen. This year, experience even more realistic stages thanks to enhanced graphics that bring the new route to life as you run by the Mont Saint-Michel and the Mont Ventoux before the grand finale on the Champs-Elysées. The Challenge mode, that puts your descent skills to the test, is now multiplayer, while the Pro Team, in which you build your team over several seasons, benefits from many improvements and from a brand new sponsor and objective system! Finally, sprint lovers can now "throw their bikes" and win precious inches in order to be the first to cross the line
Key features:
An even more realistic Tour: improved graphics, riders with varying physiques, a soundscape that conveys even more thrilling peloton action, new backdrops and race settings and atmospheres along the route of this Tour 2016.
Even more comprehensive Challenge mode: you can currently compete with a friend in split-screen and also add a "ghost" rider in Challenge mode to watch your previous descents. Finally, you can now view the rankings online to compare your times with the rest of the world.
New game mechanics: the gear ratio and feed system are now more accessible, the team objectives are more closely aligned with the composition of your team and the next stage, a new sponsor system makes its debut in Pro Team mode, the behavior and reactions of the teammates have been redesigned and so much more!
More competitions: the Tryptique Tour and the Circuit des Grimpeurs (the climbers' circuit) are now playable in the Tour and MY Tour modes.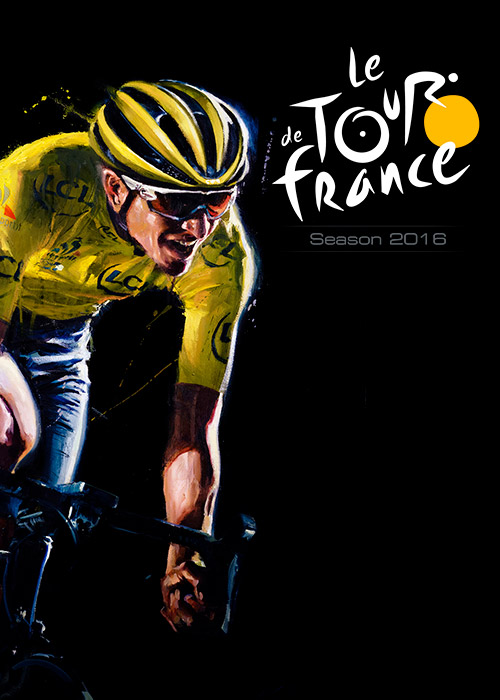 Tour de France 2016
Platforms
PS4, XONE
Release date
01/06/2016
Category
Sport
Developer
Cyanide Studio
Distributor
Focus Home Interactive