Divinity Original Sin - Enhanced Edition

Released to overwhelming critical acclaim, reaching close to a million copies sold on PC and winning over 150 game of the year awards and nominations, Larian Studios' RPG Divinity Original Sin comes to consoles with a host of new and enhanced content in Divinity: Original Sin - Enhanced Edition. The "Best RPG in years" (PC Gamer) receives a full makeover, including - but not limited to - a new intuitive user-interface tailored for controllers and couch friendly dynamic split-screen, with full voiced and remastered AAA dialogues featuring Alix Wilton Regan and Alec Newman, as well as hours of new content; quests, combat-styles, locations, changes to the crafting system and a reworked storyline breathing new life into the already expansive world of Rivellon.
Key features:
Hours of new quest and story content with all-new environments, visuals, gameplay tweaks, fully voiced dialogues, and more to be revealed later!
Become part of a reactive, living and open world. Explore diverse environments, find myriad creatures and tons of desirable items. Experience gripping, party and turn-based combat. Manipulate the environment and use skill & spell combos.
Play in co-op multiplayer online or in local split-screen and engage in co-op dialogues. Shape your relationships with your partner that will infl uence the game.
Unravel a deep and epic story, set in the early days of Rivellon. Taking place well before Divine Divinity and The Dragon Knight Saga, Divinity: Original Sin presents you with a familiar world in another era.
Classless system lets you shape your character any way you want. Endless item interaction and combinations take things to another level of freedom.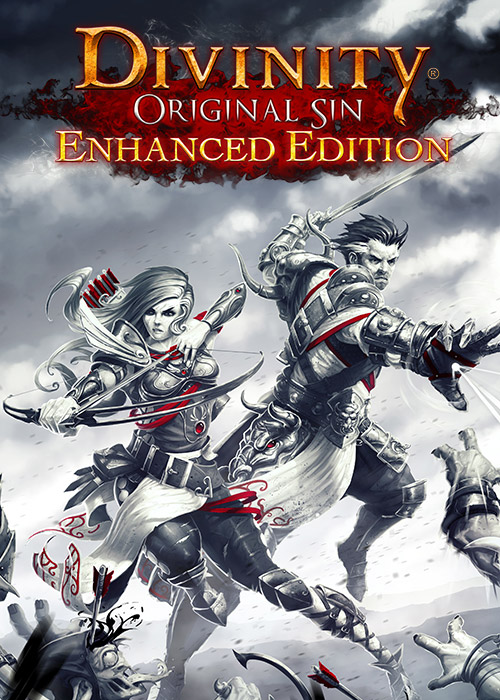 Divinity Original Sin - Enhanced Edition
Platforms
PS4, XONE
Release date
27/10/2015
Category
RPG
Developer
Larian Studios
Publisher
Focus Home Interactive